Student Nutrition Awareness Program (SNAP)
About SNAP

The Student Nutrition Awareness Program is sponsored by Hospitality Services and encourages students to develop healthy eating habits by providing nutrition education and peer support. In addition to answering nutrition questions and concerns, SNAP provides nutrition resources to help students adjust to campus life and navigate dietary restrictions on campus. 
Earn Free Food
SNAP Your Meal
Email OR send a message to SNAP on social media (Instagram @SNAPUofGuelph) to submit a picture of a nutritious and delicious meal you got on campus for a chance to WIN a $25 Gift Card.

Winners are drawn monthly!
SNAP Stamp Cards 
Get a stamp on your Breakfast Energy Card when you buy 2 breakfast items before 11 am!
Get a stamp on your Fruit & Veggie Card when you buy whole fruit, a hot veggie side, or salad bar fruit and veggies!
10 STAMPS = FREE FOOD!
Ask any cashier for one TODAY!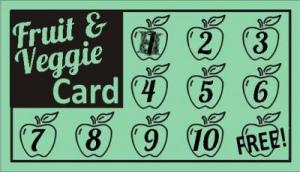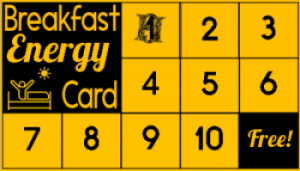 Contact
This year's SNAP Coordinator is Chloe Camacho.
The Assistant SNAP Coordinator is Manahil Zaid.
Email: snap@uoguelph.ca
SNAP Resources (PDF)
Other Nutrition Resources
Find SNAP on Social Media

 Facebook

 Twitter

 Instagram

 Blog