U of G COVID-19 STATUS UPDATE
https://news.uoguelph.ca/2019-novel-coronavirus-information/
U of G Meal Cards can continue to be used at our off-campus partners. We suggest you use delivery rather than visit the restaurant at this time.
We will post updates on our Hospitality Facebook, Twitter and Instagram account.
Meal Plans will continue as usual until the end of the semester, then rollover to the carryover plan.
Your Hospitality Services Team.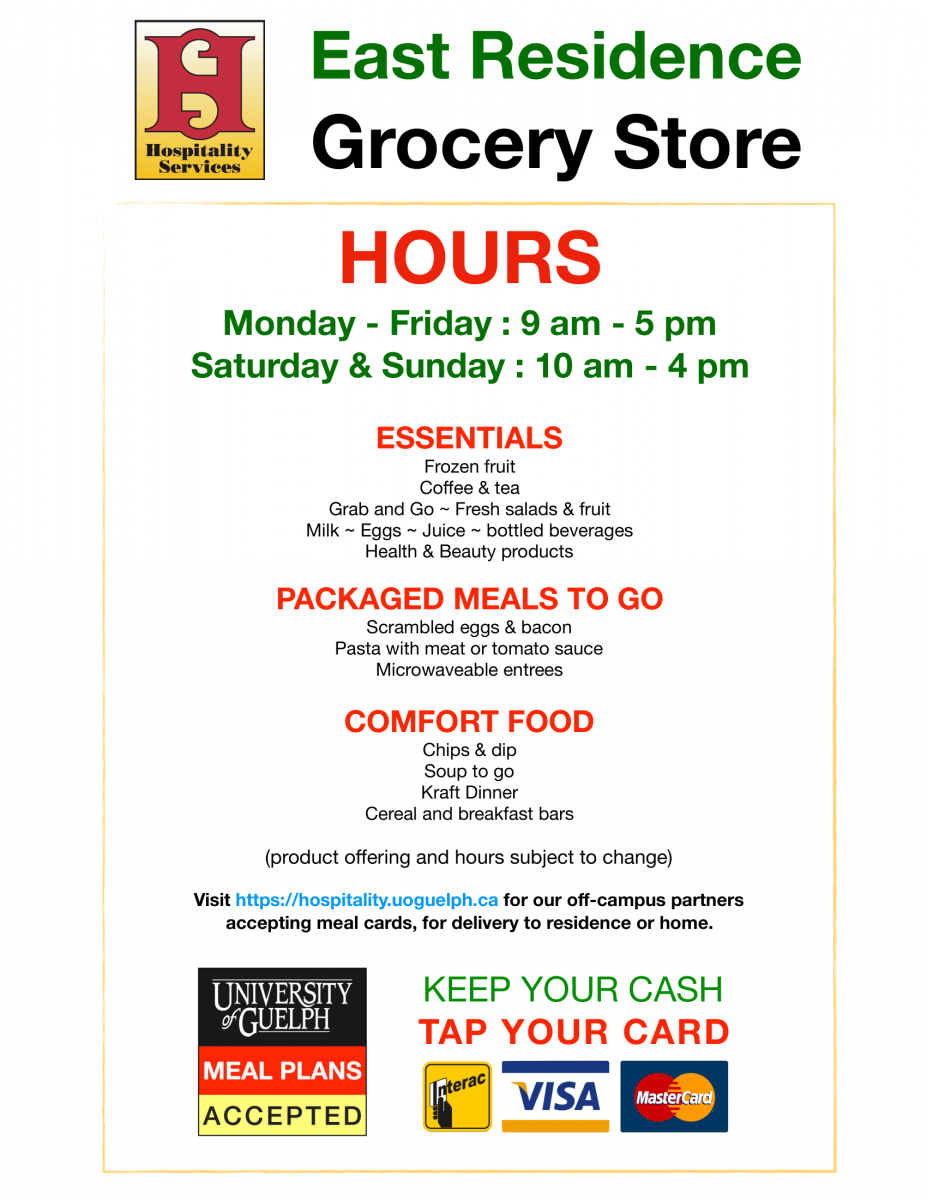 Voted #1 Food Service University – 10 Years in a Row