Forward Food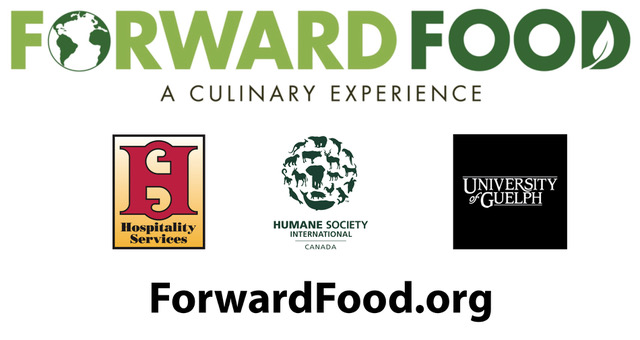 Forward Food is supported and endorsed by an array of diverse organizations, institutions and other partners who support the idea that as a society, we ought to be focusing more on plant-based foods as a means of creating a better food system.
Forward Food is working to transform menu choices at colleges, universities, hospitals, schools, correctional facilities, military bases, and more. Some have started with programs like Meatless Mondays.  Many are now working to reduce meat purchases by 
20%
 through emphasizing healthier plant-based foods. 
What we're doing at Hospitality Services:
1.  We are hosting a 2 day Forward Food workshop / chef training for approx. 20 chefs/apprentices from various kitchens on campus to review the recipe book for plant based menu items in order to incorporate more recipes in to our menus and to prepare meals for taste tests to incorporate into our kitchens.
2.  Forward Food's recipe book will be posted to our website for anyone can download for recipe ideas, should our faculty, staff, or students wish a digital copy.
3.  We're working with Forward Food to move 20% of meat protein to plant based proteins.
To accomplish more plant based menus on campus, we will introduce at Natures Best, the Beyond Meat burger which is 100% plant based. It's really delicious!
Then we will offer the "Sustainable Steak Burger" - which is locally made by our supplier VG Meats - a 100% Ontario beef burger made with 28% mushoom stems (which would be food waste if not used) - this reduces our meat based protein for a more sustainable menu option, while at the same time helping to reduce food waste from the waste stream.
Next we will incorporate Beyond Meat's (crumble product - similar to ground product) into dishes like pizza, poutine, sandwiches, wraps etc.  Our chefs will be working on developing new menu items with this plant based product.
Keep an eye out for our Hospitality Services social media campaigns around our Forward Food initiatives in order to make a 20% change in our protein consumption on campus.
Click
HERE
to download a complimentary copy of the Forward Food Recipe Book.